Last year I purchased a pair of prescription sunglasses from SportRX. As my eyes are pretty bad, my choice of sunglasses is quite limited (thick lenses). This time I got a pair of 100% Slent glasses. These glasses have held up fairly up with all my outdoor activities as well as driving. Unfortunately I recently noticed that the nose pieces had melted. This is either from the heat when the glasses sit in my car in the center compartment (not in direct sunlight) or broke down due to my sunblock.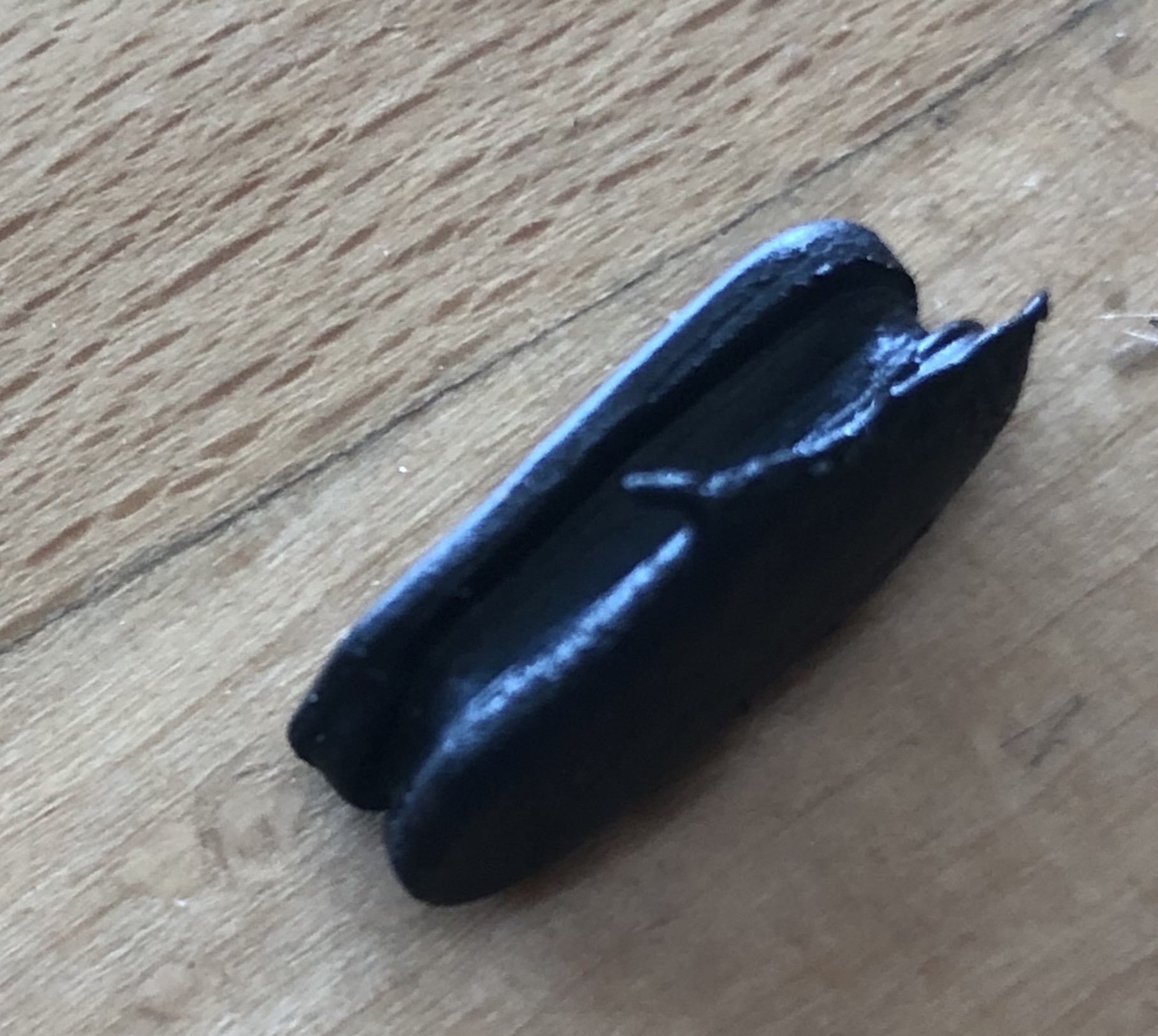 When I contacted SportRX, they said to contact 100%. 100% said that I should contact SportRX and get them covered under warranty. I've had them over a year, so the warranty has already expired. A helpful customer service rep at 100% tried looking for replacements, but was apparently unable to locate any and offered me 50% off at their site. Since I only wanted sunglasses, it would cost me $55 to just replace the nose pieces! Ouch.
The nose pieces are pieces of rubber so I decided to ask my son if he could 3D model replacements and I could print them in TPU. It wouldn't quite be the same material, but I thought it would work well enough. After 6 iterations, he was able to come up with replacements that fit well. My 3D printer has once again proven its value!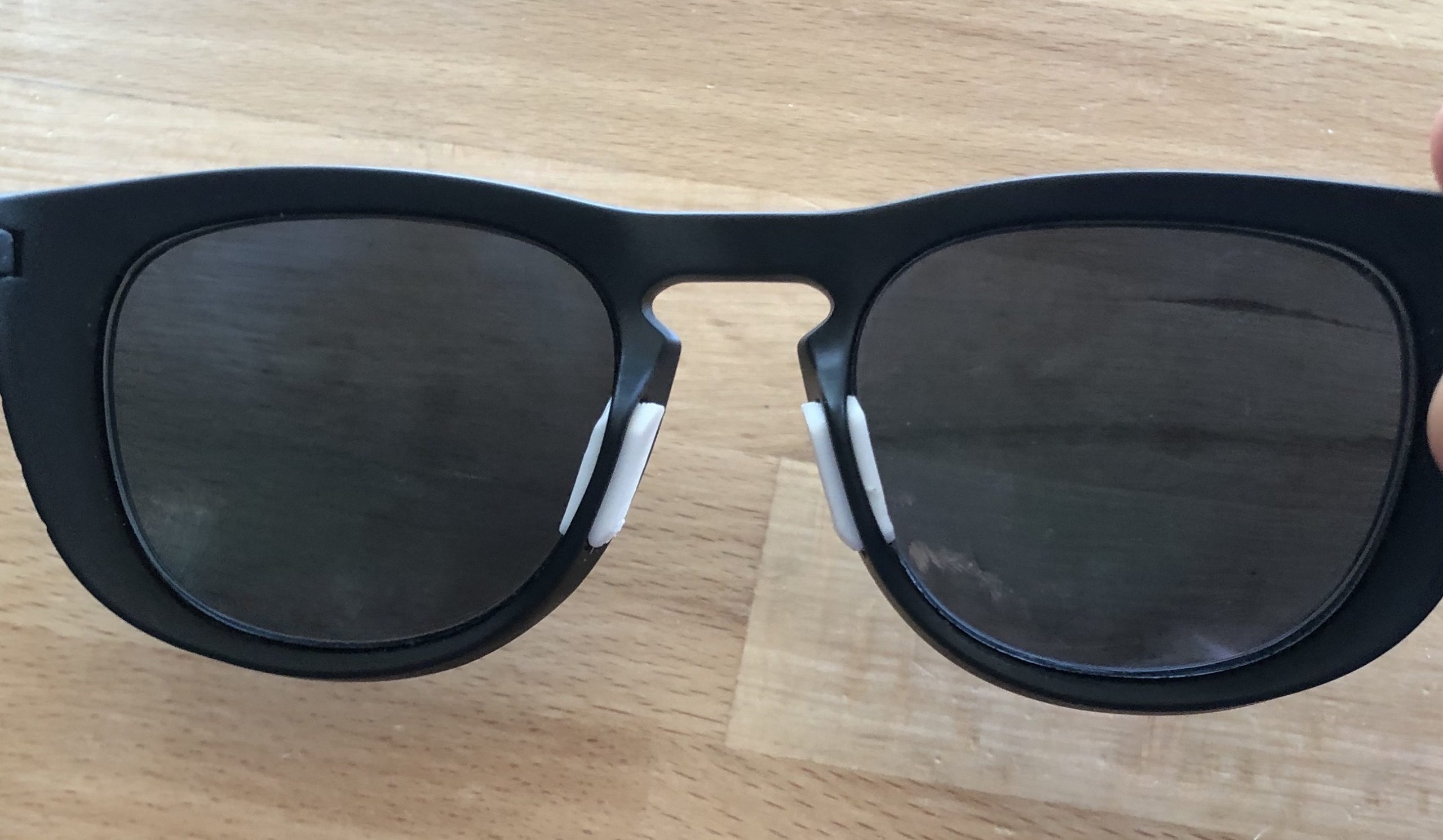 While the nose piece isn't as comfortable as the rubber that came with the sunglasses, they'll do the job.
My son has allowed me to post the STL file as long as I give him credit for his hard work.
Here is the file.
I hope that these help someone and I wish that companies would provide STL files for parts so that people can print replacements (or make replacement parts available at a reasonable price) and not simply throw something out because a simple part needs to be replaced.