When we remodeled our house 3 years ago, we created a very open floor plan on our main living level by removing a wall. So now we have our kitchen, dining area (it isn't a formal dining room as we never used one), and living room all together. This has worked out well, but during the planning stages, we realized that there would be a slight issue and that is based on how we wanted our couches, there would be no walls around them to plug in a lamp, charge devices, etc. We decided to put an outlet in the floor (the concrete had to be cut to put in the outlet which was being done anyway for our kitchen island). This outlet turned out to be a great decision.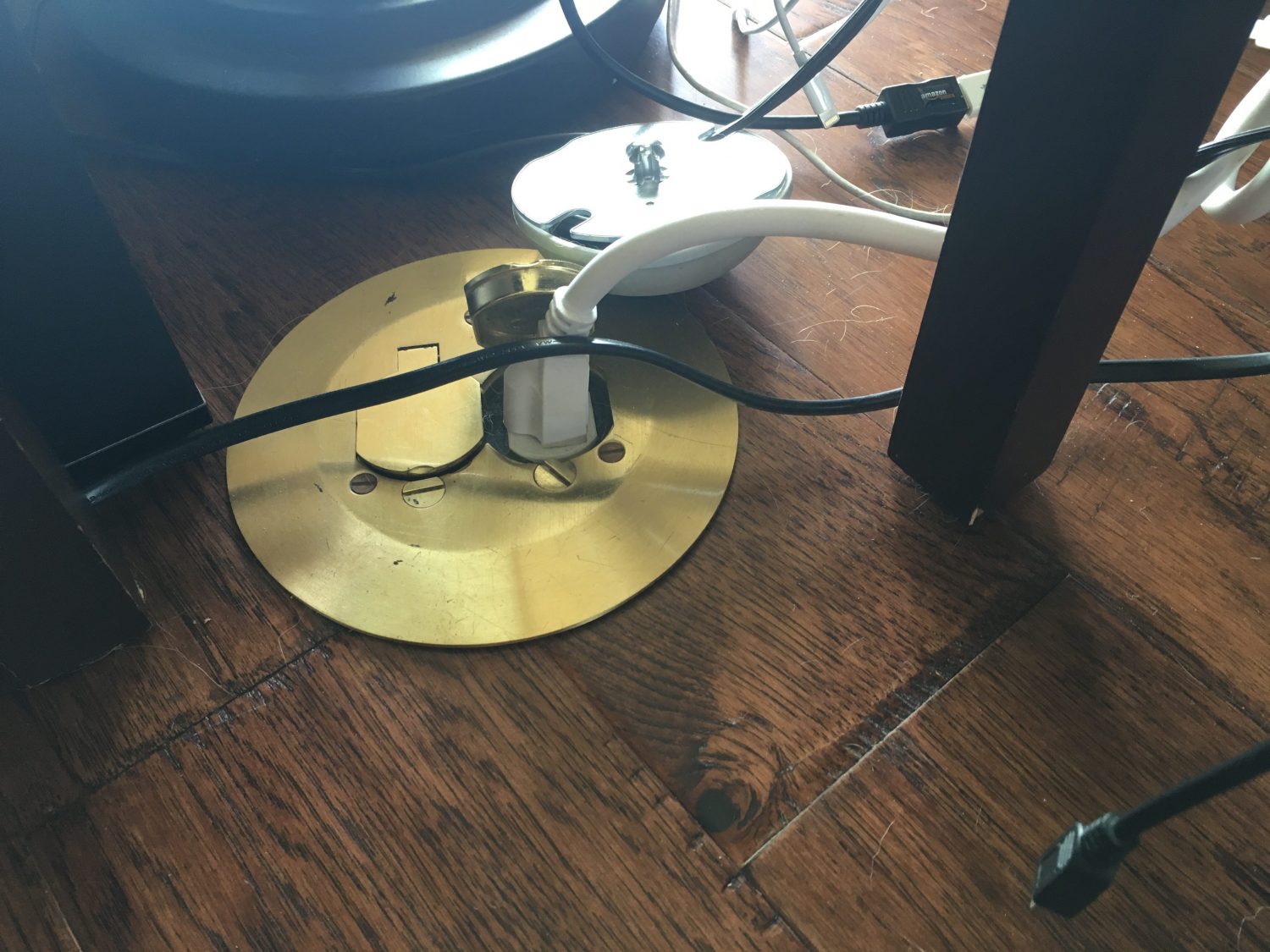 We started by plugging in a lamp into the outlet (the lamp is less harsh than the overhead lights) and then when I added a 5.1 surround system, I plugged the wireless subwoofer/rear speakers into the outlet. Of course, we only put a duplex outlet into the floor so when my wife wanted to charge her iPad there (she tends to use it most while sitting on the couch), I dug out a Y outlet and used that.
One device turned into 2 and then turned into more where we had to keep swapping out the cable. After purchasing a few of the Anker 5-Port USB Charger PowerPorts, I thought that using one of these on a table near the couch would solve my problem.
So I bought a small power strip, used industrial strength Velcro to mount it under an end table, and then mounted an Anker 6-Port USB Charger PowerPort under the table as well. Now I had 6 USB ports easily accessible near the couches.
I quickly realized that this solution was ingenious, if I do say so myself! It turns out we have a bunch of devices that occasionally need charging including an Apple TV Remote, a SteelSeries gaming controller, an Aeon Labs Z-Wave remote, an iPhone used as an automation remote, a pair of Bluetooth headphones that I sometimes use with the TV, and a few iPads. I've plugged in 2 30-pin cables, 2 lightning cables, a micro USB cable, and a mini USB cable into the Anker. This lets me easily grab a cable and be able to charge anything.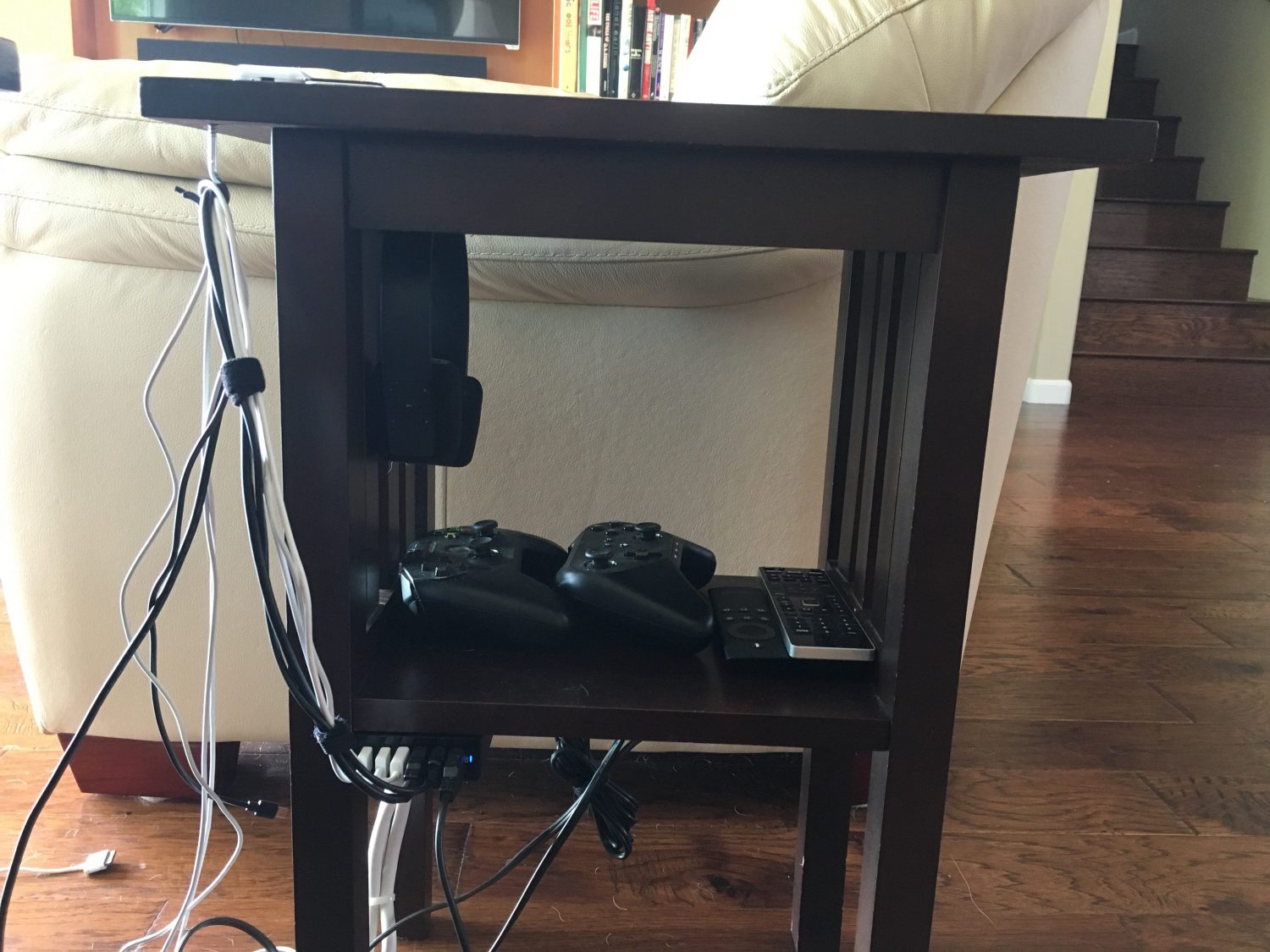 I'm still not quite sure what to do with the cables, but for now they're all hanging together.