Yesterday my wife came home and said she picked up a free, broken printer and wanted to know if I could take a look at it as she'd love it for her classroom. It was an EPSON ET-4750 which is the big brother to the EPSON ET-2750 that we've had for a year and been quite happy with the purchase.
Of course, I said sure I'd take a look and asked if I got it going could I swap out printers? She didn't hesitate and agreed. The problem, I was told, was that the printer wouldn't feed the paper. I opened up the back of the printer which has the feed mechanism and saw some broken plastic. Upon further inspection, I saw the broken gear where the plastic was supposed to go. Uggh, I thought. I looked at the back of our printer and it had a similar door to get to the feed mechanism, so I took it off in hopes that I could just replace it and be done. No such luck. However, looking at the broken gear I saw that our printer had the same gear on the feed mechanism. I was able to pull off the gear and put it on the broken printer and it fit! So at least I got a new printer for me 😀 That, of course, wasn't going to help my wife.
As I indicated in my post about 3D printing, I've always envisioned just being able to print spare parts and be able to prolong the life of things. A search online didn't find the gear I needed, but I did find sites that could generate gear files. I asked my wife to count the teeth on the gear and I started playing around with a site that let me enter parameters and made the gear. I tried a few parameters and tried to make the gear look what I had. I printed a test gear (the site gave me an STL file that I needed to modify a bit) and while not perfect, I thought I could make it work.
After a bit of work with TinkerCAD, I printed a working gear. While it isn't an OEM part and could be a little more precise, I'm pretty impressed with what I made. Part of the issue may just be that the 3D printer isn't precise enough to make a true replacement.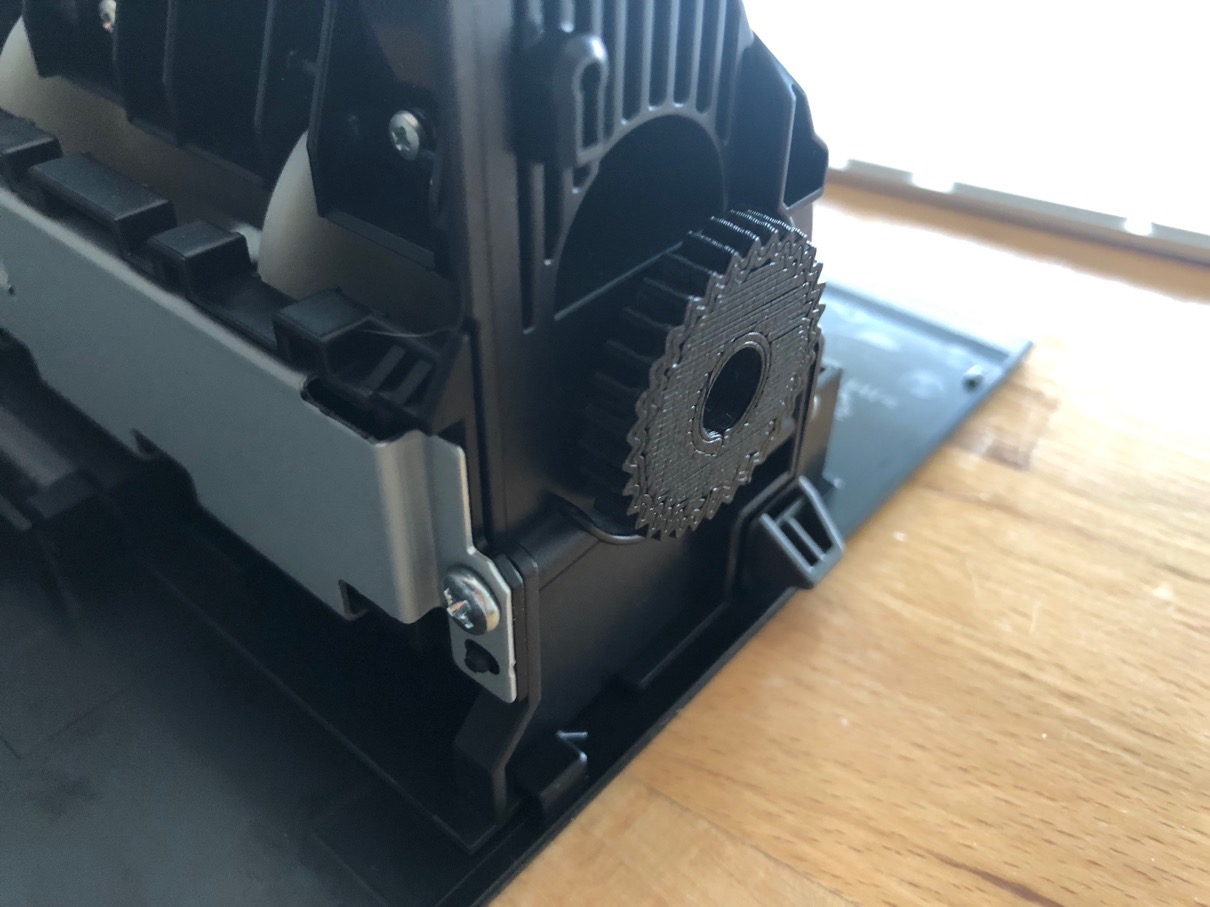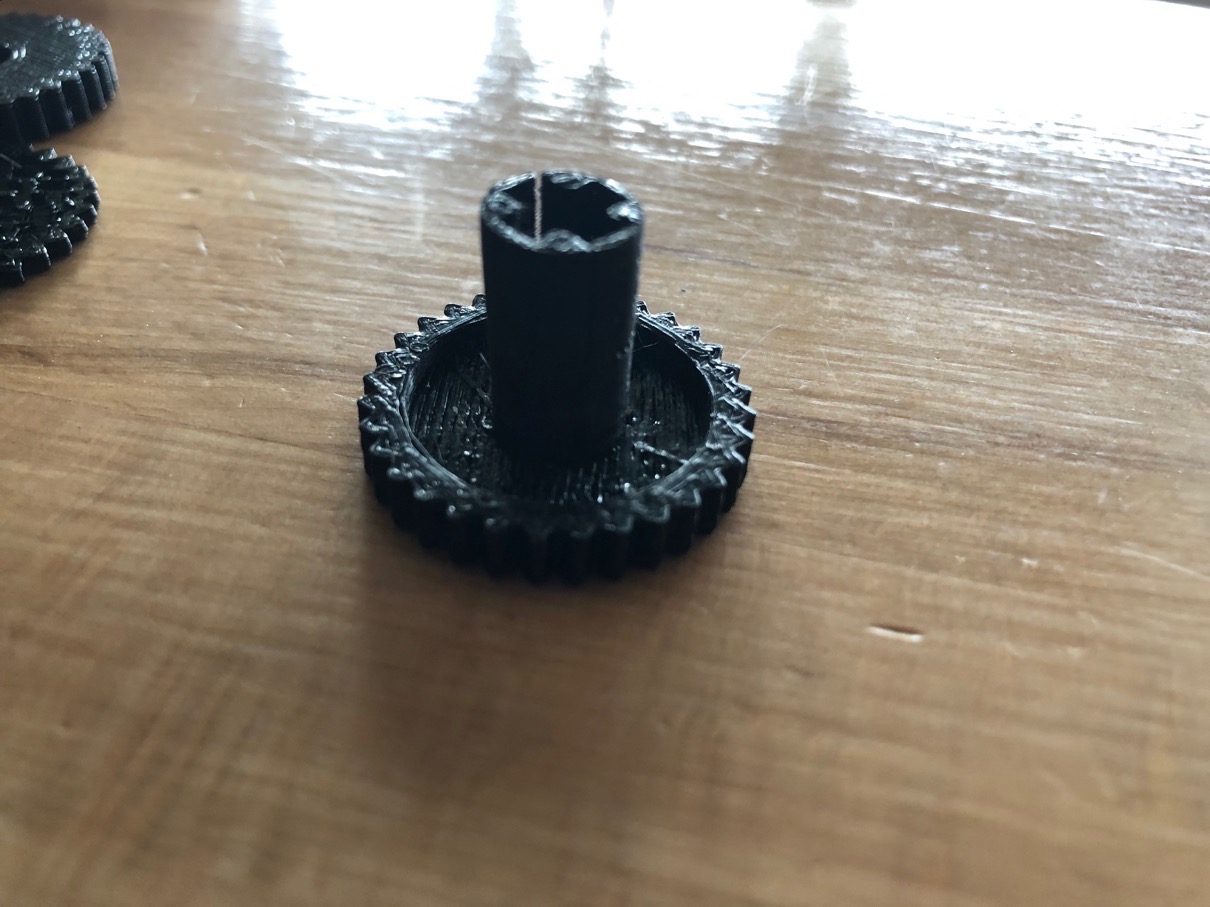 I've published my work on TinkerCAD for others to enjoy.
If you find this helpful, please let me know. Also if there is a way to start convincing companies to publish STL files for parts and you have ideas on this, let me know.