[Updated 2/28: Added camera images]
As anyone that reads my blog can tell, I really like Ubiquiti networking gear. When I saw that they also had a video/NVR platform, I really wanted to try it. However, since I already had a working surveillance system, I couldn't justify the cost to convert. Recently my father wanted a recommendation on a surveillance system and I started looking at options. There were a few complete systems at Costco, but they all received pretty mixed to poor reviews. I could point him to Nest cameras or a similar system, but each system was cloud based with a yearly fee. In addition, the cost of the cameras was a bit on the high side. With the Costco systems, I was concerned about ease of use and security of the cameras; many of the Chinese made/designed cameras have major security flaws that keep getting exposed. Securing these systems would take a lot of work and they would likely never receive firmware upgrades.
Once I added up the cost of 4 Ubiquiti UVC-G3 Cameras
and a UVC-NVR
, the Ubiquiti solution didn't cost much more. The solution would have cost more, but I had a spare 8-Port UniF Switch (US-8-150W)
sitting around that I gave my dad. My dad was onboard and he ordered all the components and some patch cords. We decided using 25 ft and 50 ft patch cords was easier than running structured wiring, so all we had to do was mount the cameras and string the patch cords in the attic.
I left most of the physical install to my dad and brother-in-law. Running the wires is never a straightforward task, but we got it done after a number of hours of work. We mounted the cameras so that they could be seen as I think it is a valuable deterrent.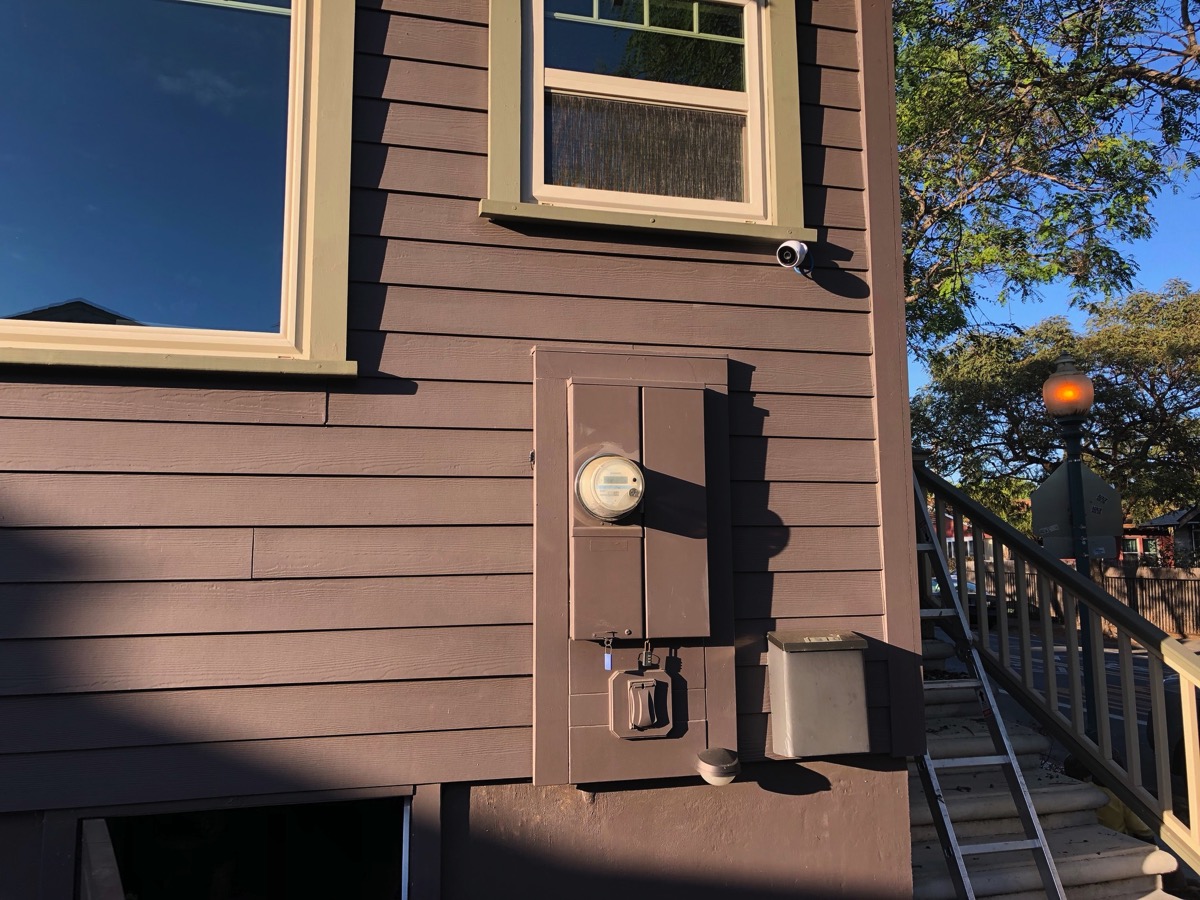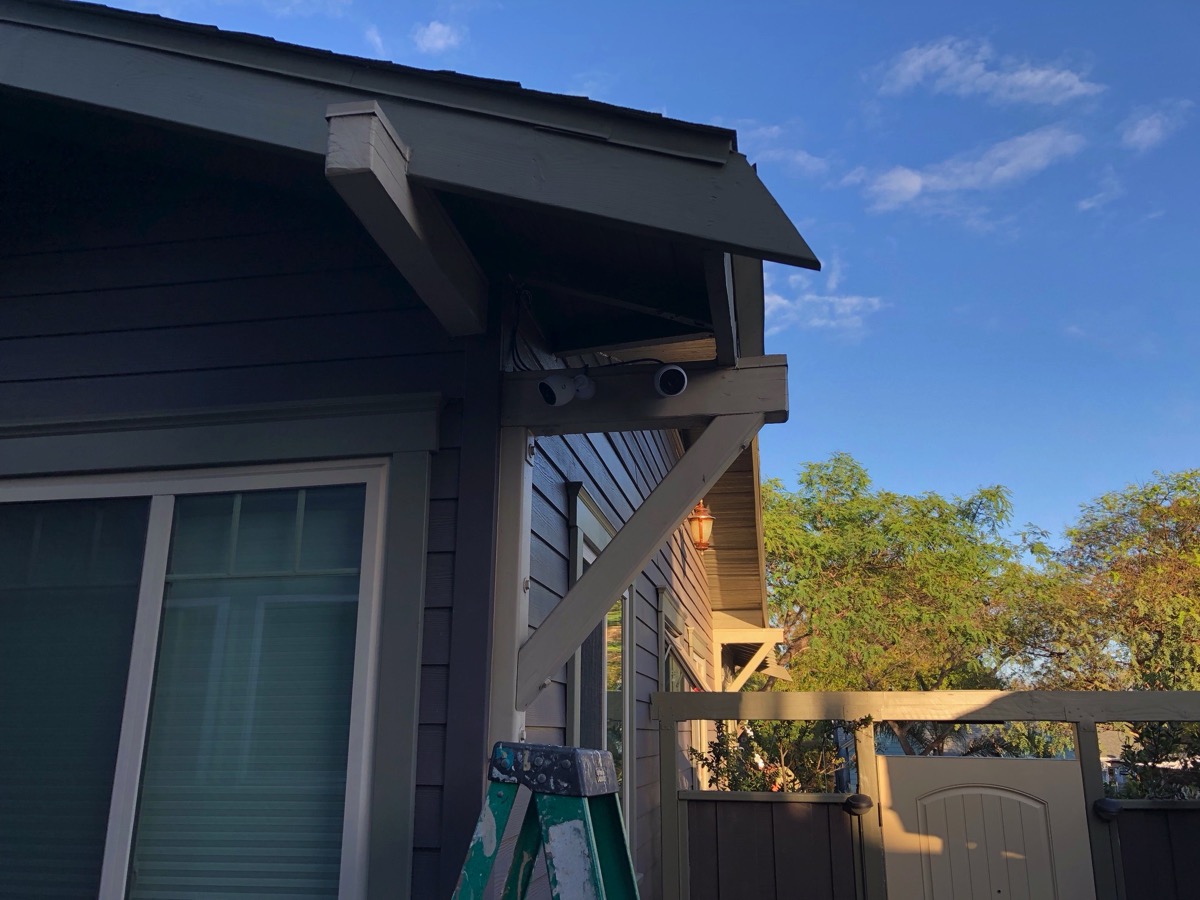 While my dad doesn't have an equipment rack like I do, his collection of equipment keeps gettin bigger!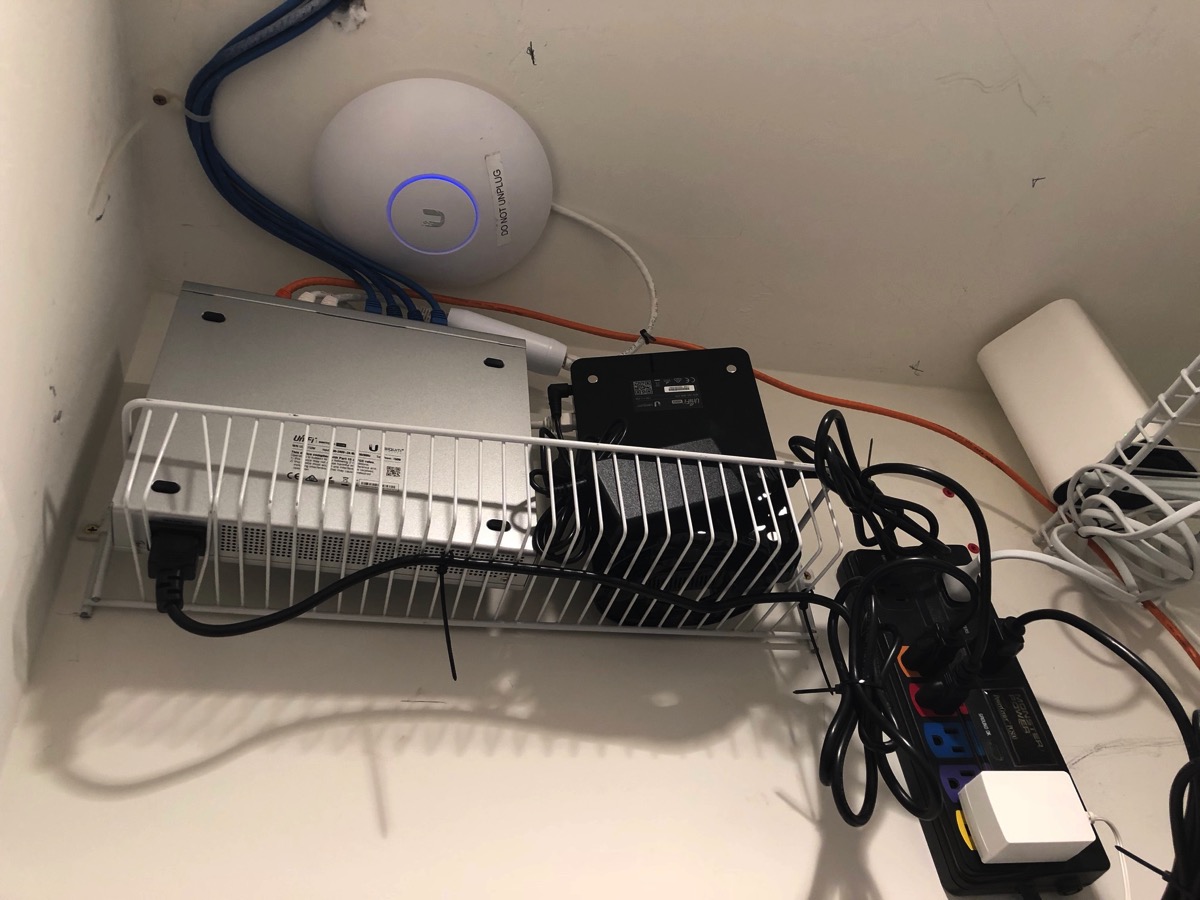 While the physical install was in process, I started the software setup and install. The initial setup was pretty straight forward. I hard reset the UniFi switch (it had my config on it) and adopted it. Then I set the switch to do 24V passive PoE (it is a UniFi switch) so that I didn't have to use PoE adapters. Plugging in the NVR was easy and it started up without problems.
The NVR setup wizard had me setup a Ubiquiti account for my dad and then it locally discovered the NVR (using Chrome). I probably should have read the instructions, but I didn't and had a little trouble with this. I thought that creating the Ubiquiti account would go through a process to adopt the local NVR; it really didn't and I had to connect the NVR to my dad's Ubiquiti account later.
Once I was able to access the NVR, it should have been a simple process to plug in each camera and adopt it. Unfortunately I didn't read that I had to use ubnt/ubnt as the username and password. I simply left it blank and got no where. After a few resets of the camera and a web search, I properly entered the username and password and the cameras adopted without problems.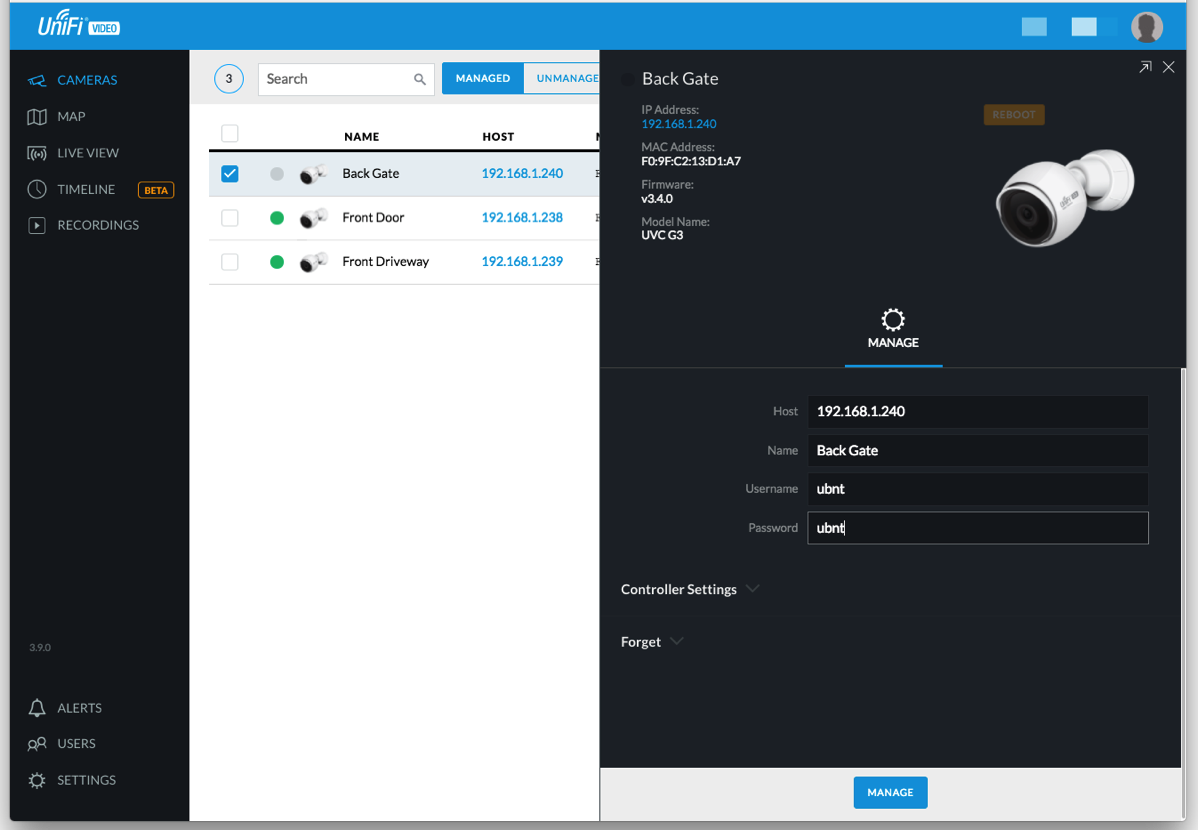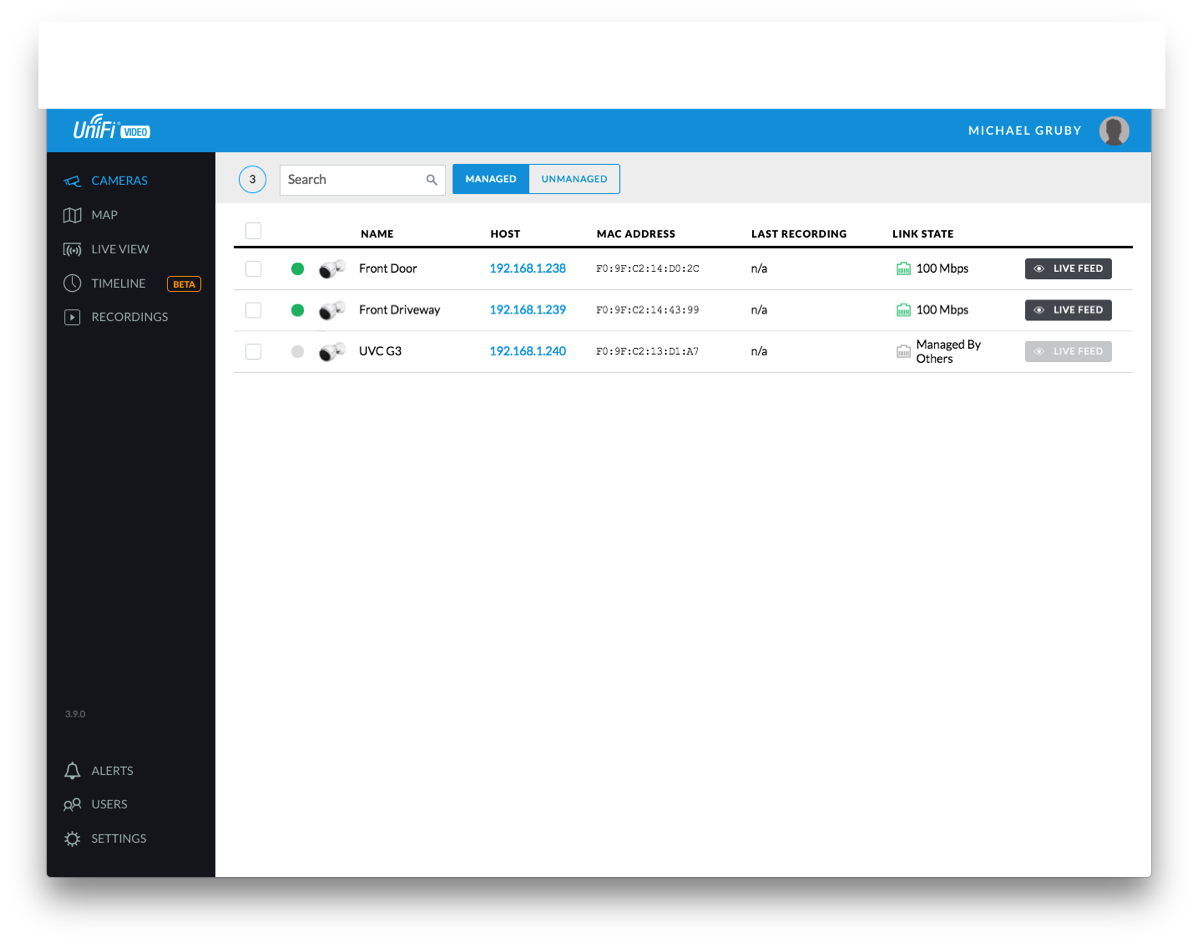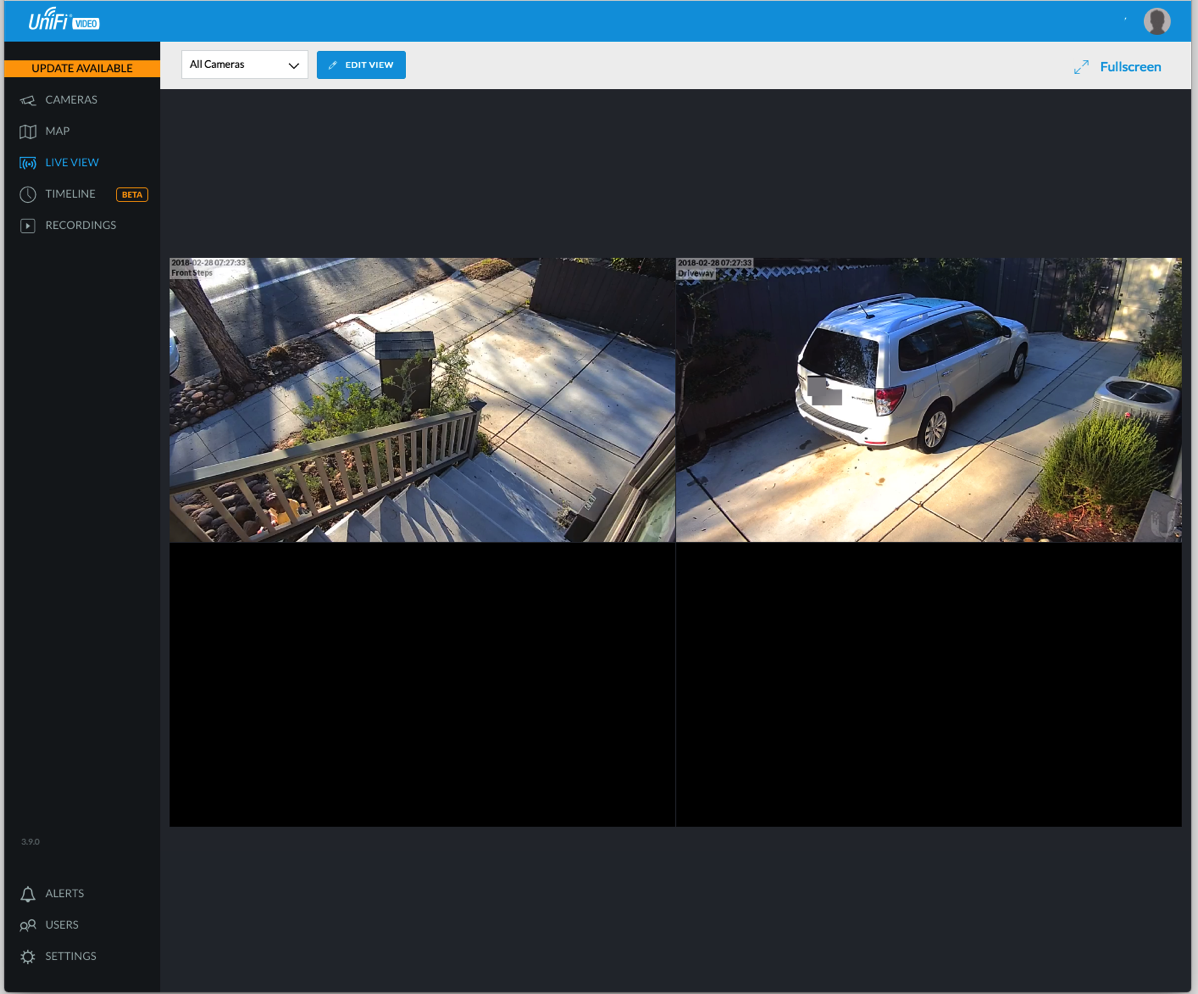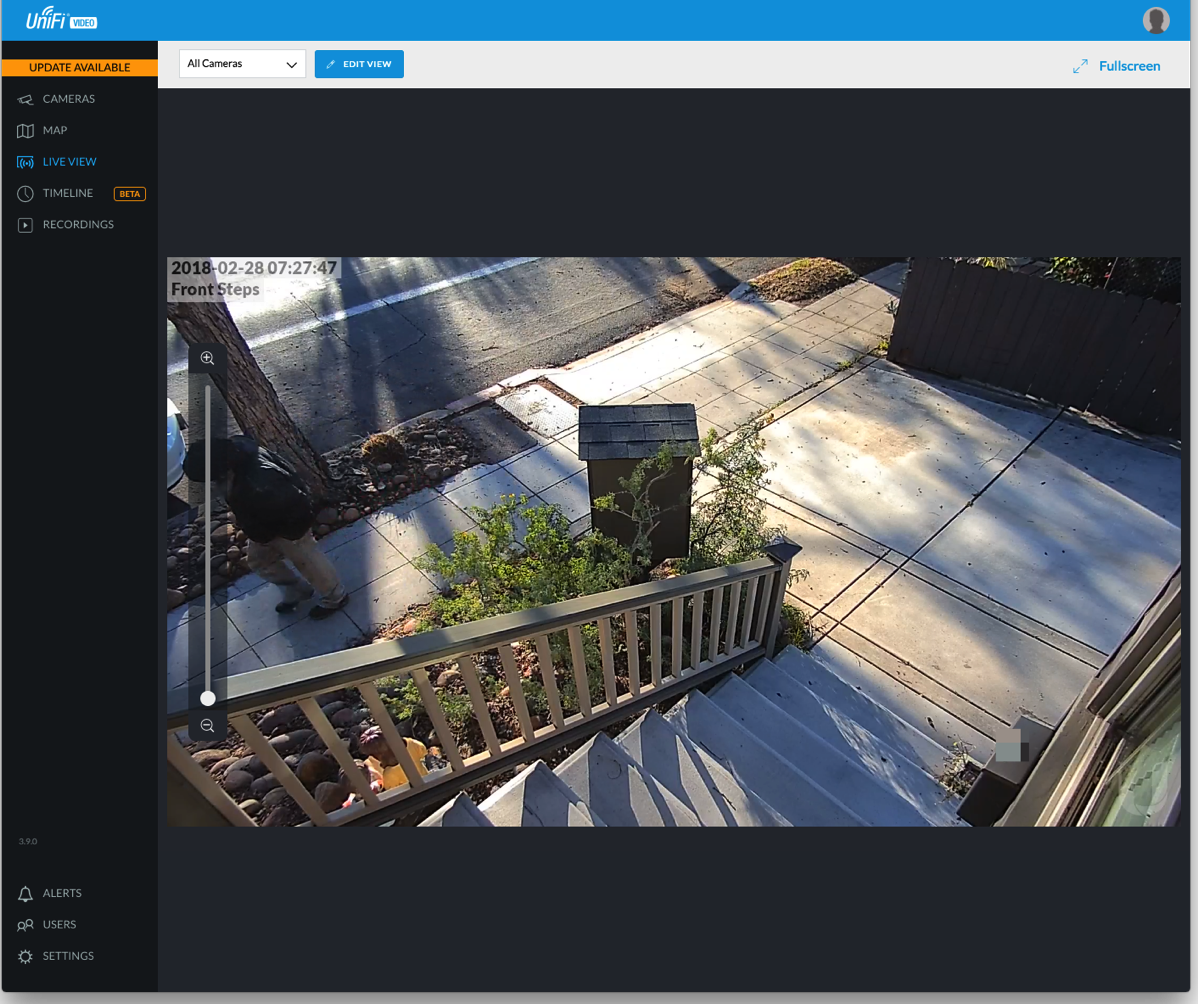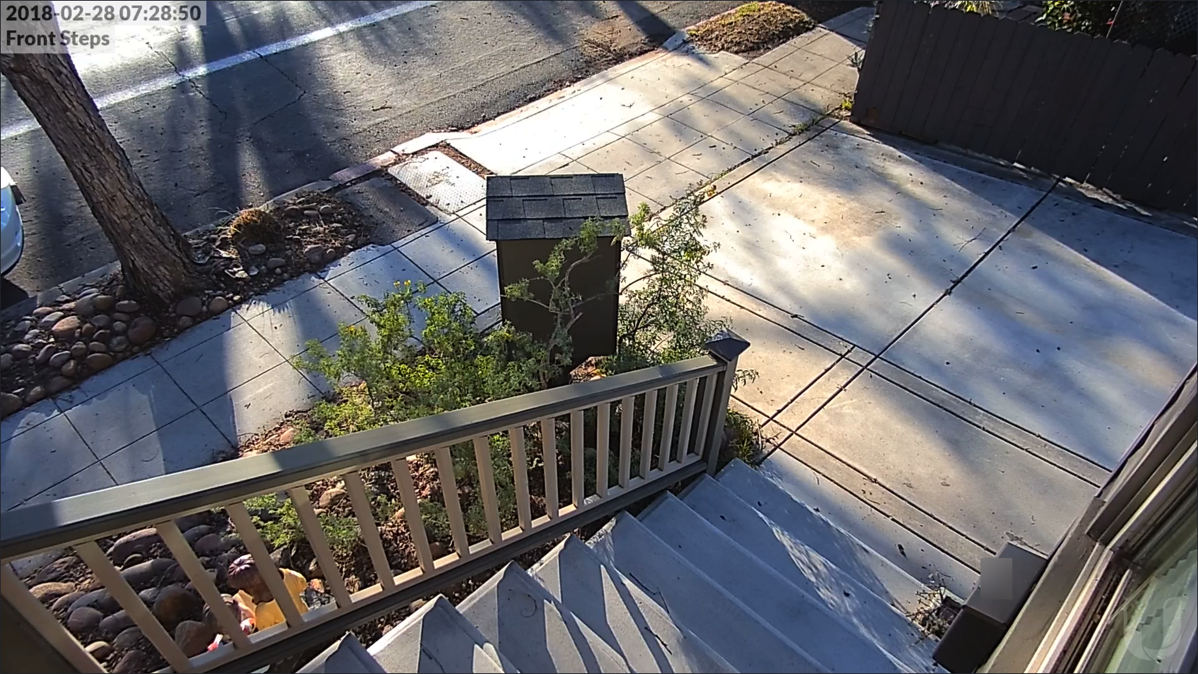 After the software setup, I installed the iOS app, connected my Ubiquiti account (for testing I added a user for me) and was able to use the app to help adjust the cameras. The app needs work, but it is usable. As WiFi coverage on the outside of the house was spotty, the image kept freezing until I realized that I should just turn off WiFi and let the image stream over cellular.
Once we completed the install, I turned over the "keys" to my dad and let him configure the recording, motion detection, etc. I only gave him a basic overview as the software is pretty self explanatory which is great.
With the install completed, I decided to use the last camera for my own system and setup the UniFi video software on an Ubuntu virtual machine. The install was pretty straightforward and I decided to store the recordings on a Shared Folder (VMWare). I had to add the following to /etc/fstab:
    ./host:/ /mnt/hgfs fuse.vmhgfs-fuse allow_other,defaults,uid=109,gid=117 0 0

Where 109 and 117 are the uid and gid respectively of the unifi-video user. I also followed the instructions for installing a custom SSL certificate. I had some problems initially setting up the software as the UniFi Discovery Tool wouldn't locate it, but after I connected directly to it instead of using https://video.ubnt.com, I was able to get it working. Will I keep it running? I still haven't decided.
Pros
Unified interface for camera management including being able to change white balance, contrast, etc. on each camera.
Regular updates of the camera firmware and recording software.
A company concerned about security.
Free remote viewing system.
iOS app.
Decent video quality.
NVR is compact.
Cons
Remote browser viewing seems to require/prefer Chrome.
If you don't already have a PoE switch, there is an extra cost involved. The 5 pack of cameras doesn't come with PoE injectors. The PoE injectors are unwieldy if you have more than one camera as each requires an outlet.
Some discussion in the forums about quality of the iOS software.
Timeline won't show multiple recordings at once.
Timeline feature needs some work.
Now that I have my dad's whole system setup, I have to decide if it is worth replacing my 7 cameras with the UVC-G3 cameras. Since I already have a switch to power them and I'd run the software on a virtual machine, my cost is under $900. That's a lot of money to spend when I have something that already works. I would get a better interface, easier remote viewing (right now I VPN into my home network to view the cameras), better video quality (my cameras are 720p), less concern over security issues in the cameras as Ubiquiti regularly updates the firmware and the recording software, and unified management of all the cameras (if I want to change the brightness or contrast on a camera, I have to connect directly to that camera and change the setting). However, the software I use now has a better timeline feature.
I'll probably wait until something breaks before doing something; my system has been running (different hardware and software versions, but same cameras) for almost 5 years without a hiccup.
If you're shopping for an NVR/camera setup, the Ubiquiti offering is interesting, but I think it needs a little work around the timeline feature and the iOS app before I can completely recommend it. While I don't have much experience with other systems, this system takes a little technical know how as the switch has to be configured and the cameras adopted. For an installer to install this, I think it would be fine; for the average consumer I'd look elsewhere at least for now.